Attorney Lisa Gräfin von der Schulenburg
Attorney Lisa Gräfin von der Schulenburg advises clients on all aspects of German, European and U.S. export control law and compliance. She has many years of professional experience working with U.S. federal agencies and consulting international clients.
Her focus areas are U.S. re-export control, sanctions and embargoes, compliance management and organizational consulting.
Prior to joining the law firm CREYDT.LAW Rechtsanwälte, Lisa was self-employed advising U.S. and German clients on various cross-border business and tax matters. She has worked in several large tax and accounting firms. Lisa has taught International Law and Trade Regulations at the University level.
Lisa is a member of the Washington State Bar association. She received a Bachelor of Arts from the University of Washington. She earned a Juris Doctor degree from Seattle University School of Law and a Master of International Taxation from the University of Hamburg.
Outside of the office Lisa spends time with her family and enjoys going running.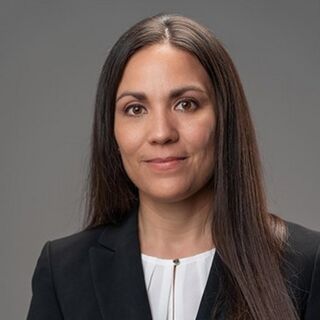 lisa.schulenburg@creydtlaw.de
+49 (0) 40 23 96 96 73
+49 (0) 89 38 89 81 40
+49 (0) 151 28 43 37 01