Dipl.-Ing. Arno Biging
Arno Biging is a specialist in the technical aspects of export control. This includes in particular the classification of goods. His focus is on the implementation of projects related to bulk classifications. He also advises and supports on complex and technically difficult individual classifications. In doing so, Arno Biging benefits in particular from his technical training and his decades of experience as a manager in the development and project sector.
In addition, Arno Biging advises clients in the area of export control and customs compliance. As an experienced company organizer, he conducts audits and status analyses, advises on process design and on the drafting of procedural instructions.
At the beginning of his professional career, Arno Biging worked as a development engineer in the field of sensors and measuring equipment for uranium enrichment plants and nuclear reactors. Later, he was a project manager in the field of development and plant engineering, where he held a management position in a major German corporation. After his industrial career, Arno Biging worked as a management consultant in the field of organizational development for industrial companies and public administrations. His focus was on strategy development and organizational design.
Arno Biging studied engineering at the Cologne University of Applied Sciences, specializing in "measurement and control technology", and graduated with a diploma. In addition, he completed a one-year postgraduate course at the renowned Trinity University in San Antonio, Texas.
As a native of Flensburg, Arno Biging is very connected to the water. He enjoys sailing in Holland and in his free time he also likes to ride his bike along the rivers.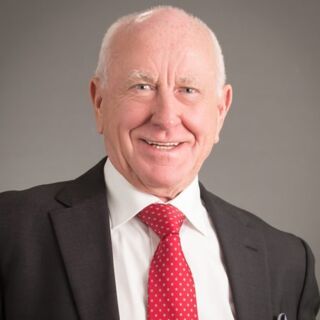 arno.biging@creydtlaw.de
+49 (0) 89 38 88 87-11
+49 (0) 89 38 89 81 40