Attorney Claudia Montag
Attorney Claudia Montag advises medium-sized companies as well as corporations on all questions of customs law. She has many years of professional experience in the field of customs and excise duties.
Her consulting activities focus on organizational consulting as well as the development, introduction and improvement of compliance management systems for the customs sector. In addition, she supports clients in applying for customs permits and implementing new customs procedures, taking into account the applicable legal requirements. Claudia Montag regularly holds seminars, webinars and in-house training courses for companies on these topics and publishes specialist articles.
Before joining the law firm CREYDT.LAW Rechtsanwälte, Claudia Montag worked as a lawyer in several large tax consultancy and auditing companies as well as in a leading global energy supply company. Here she was the head of customs and excise duties.
Claudia Montag studied law at the Humboldt University in Berlin and completed her legal clerkship in Rhineland-Palatinate at the Higher Regional Court of Koblenz. At the beginning of her professional career, she was also a tax consultant at the Berlin Chamber of Commerce and Industry.
The resident of Munich likes to spend her free time in the mountains. When it comes to (ski) mountaineering, she is out and about not only in the Alps, but also in the Caucasus.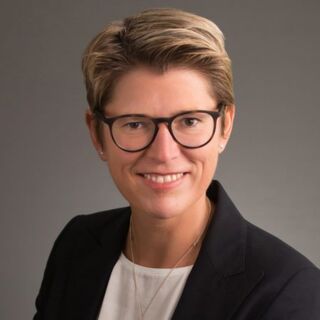 claudia.montag@creydtlaw.de
+49 (0) 89 38 88 87-11
+49 (0) 89 38 89 81 40
+49 (0) 151 43174928