Attorney Dr. Matthias Creydt
Attorney Dr. Matthias Creydt is owner and founder of the law firm CREYDT.LAW.
He advises clients on all aspects of export control law as well as on the prevention of violations (export compliance) and on measures to be taken in the event of identified violations as well as on sanctions and embargoes. Another focus of Matthias Creydt's advice is in the area of U.S. re-export control law.
Based on his experience and career, Matthias Creydt also advises companies in various industries, in particular, on the establishment and optimization of internal export compliance programs (ICP) and export control management for difficult and complex undertakings and projects. Matthias Creydt also has extensive experience in export control audits, defining and setting up export control strategies and conducting export control related due diligence.
Matthias Creydt is the author of several articles and book contributions on export control law and co-author of a compliance manual. Furthermore, Dr. Creydt regularly appears as a speaker at seminar providers and export control events and gives lectures on export control law topics and export compliance issues.
Before founding CREYDT.LAW, Matthias Creydt was a founding partner of the law firm Billig & Creydt Rechtsanwälte. Further steps of his professional career were: Managing Director of a law firm also specializing in the field of foreign trade law, Senior Manager at a leading global European aerospace company, where he was Head of Export Control Germany in a division, In-house Counsel and Export Control Officer in a globally active medium-sized company, as well as working as a lawyer at the Deutsches Zentrum für Luft- und Raumfahrt.
Matthias Creydt studied law at the Universities of Kiel and Cologne and at the University of Guildford, Surrey (UK). As part of his doctoral studies, he was also a Generic Visiting Scholar at Tulane University, New Orleans (USA). Prior to his studies, Matthias Creydt completed an apprenticeship as a banker at a leading German bank.
Away from legal consulting, Matthias Creydt can often be found paddling on Bavarian lakes or the Baltic Sea near the island of Rügen.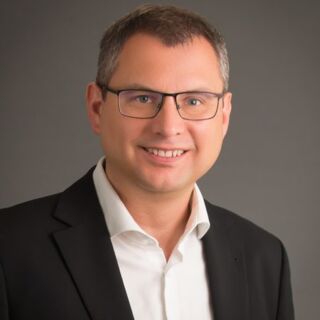 matthias.creydt@creydtlaw.de
+49 (0) 89 38 88 87-12
+49 (0) 89 38 89 81 40